The Grao of Castellón dresses up in honor of San Pedro
Publishing date 22/06/2016
In addition to the celebrations of San Pedro, the maritime district hosts the XXIII Popular Cruise Port and swimming Triathlon of Castellón during those days.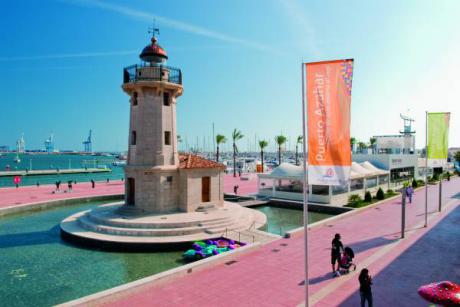 The week of June 29th, Grao de Castellón dresses up in honor of St. Peter, patron of the city. The maritime district of the capital de la Plana lives its big week with plenty of activities as the "Cabalgada del Mar", the offering of flowers to San Pedro, fireworks, bullfighting confinements, traditional music performances, entertainment shows and dances with figures allegorical and traditional, and the surprising maritime procession. If you like good atmosphere, colour and noise, you cannot miss these parties declared of Autonomic Tourist Interest. The celebration will be enlivened with the 'Torrá de la sardina', popular meal of grilled sardines, bread and wine, considered the festive dish par excellence, the most emblematic and representative of the maritime district.

On 28th of June, as a prelude to the celebrations of San Pedro, it celebrated the XXIII Popular Cruise Swim at the Port with two modes: 1,600 and 200 meters, starting and finishing from the Port of Castellón. Sporting activity continues on the 3rd of July, with the Triathlon Castellón, a very entertaining sport for the audience as in the port breathes good atmosphere and there are many activities to liven up the test. As usual, super sprint will be present, sprint and Olympic.

The waterfront district becomes the epicentre of the festival and the sport during the last week of June and first of July. Is an amazing opportunity to go around the city during a few days and get to know it as never before. Grao is located a few kilometers from the centre of Castellón and very close to the Yacht Club, and the docks of the fishing port with fish market and fish auction. This district it is the ideal place to taste the wonderful seafood cuisine of the place.
Foto cedida Triatlon Castellón canofotosports