The feCStival, music for everyone in Castellón
Publishing date 16/12/2013
The best bands in Castellón will meet on December 21st for the first edition of feCStival, an event born to honour the quality of music in Castellón. Come and join us at the Pergola in Ribalta park and enjoy the best music from Castellón.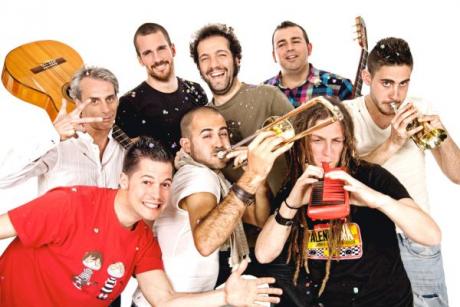 The La Pérgola municipal space will host an intense session of concerts by well-known groups with remarkable musical careers. Thus, veteran groups such as Miss Black Emotion, ATearto Bloom, Smoking Cotton, DryRiver, Desiguales and TanStuPids share the scene with more recent ones such as Viva Retrato. Montefuji, La Rana Manca and Skizophonic, which have recently published new records, will complete the programme for feCStival 2013.
A variety of styles, musical quality and a festive mood are the keys to a festival meant to promote culture from Castellón, directed at people of all ages and tastes and which, in an Christmas-like atmosphere, seeks to distance itself from the saturation of summer shows in the province of Castellón.
Furthermore, Ribalta Park also hosts a series of cultural activities which will complete the programme of the festival, running in parallel. Thus, feCStival will be a multi-disciplinary meeting point for different forms of artistic expression such as dance or photography, among others.
Created from a youth association, MusiCas, and whose proceeds will mostly be used to repay the participating bands for their work and dedication, feCStival has launched a micro-patronage campaign on Verkami, where tickets and merchandising will be available for purchase.