Cineculpable, XVI Festival Internacional de Cortometrajes de Vila-real
Publishing date 11/11/2015
By the river Mijares, the city of Vila-real presents an intense cultural schedule with plenty of interesting ideas for the whole year. After a hard beginning, something absolutely normal among those activities that are almost unknown, the production of short movies has been gradually increasing its presence in an already busy local and cultural schedule and shorts have now their own place in every year's edition. And that's why the Festival Internacional de Cortometrajes (International Short Movies Festival) will have the whole town in front of the screen from the 21st to the 28th of November.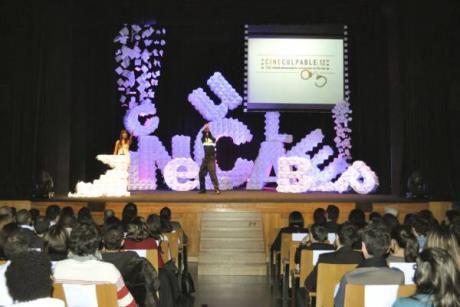 After being directed by Óscar Parra, Fili and Sergio Caballero, all of them from Vila-real, the festival turns professional and it will have now its own board of directors and the presence of a figure called "el Culpable" ("the Guilty One"). The contest goes international with over 400 shorts taking part in it and over 2.500 visitors, apart from counting with the presence of celebrities from the cultural world such as Álex de la Iglesia, Gonzaló Miró, Kira Miró or Jesús Ordovás, among many others. Everyone wants to have the chance of watching all these short movies, as many of the local citizens take part in them, not only professional actors but also amateurs and people who just want to get a new cultural and audiovisual point of view.

Vila-real is a dynamic city, welcoming and friendly, with the perfect size, location and with a pleasant climate. Come by the Festival Internacional de Cortometrajes, enjoy nature and the farming past of the region by the many routes and countless accommodation offers. You will enjoy a pleasant and absolutely comfortable stay.