Castellón on the two wheels of Vespa and Lambretta scooters
Publishing date 2/06/2014
Five hundred Vespa and Lambretta scooters, the most popular scooters of the fifties and sixties, will meet up this weekend thanks to the VespAzahar meetup. If you own a Vespa or a Lambretta, Castellón is the place for you this weekend.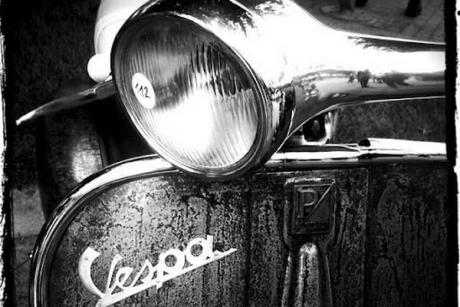 Castellón de la Plana concentra del 6 al 8 de junio medio millar de motos tipo scooter de las míticas marcas Vespa y Lambretta, que formaron parte de nuestras vidas y de la sociedad española durante medio siglo. VespAzahar es una concentración nacional en clara referencia al lugar principal donde se va a realizar.
Las vespas y lambrettas de toda la geografía española toman la ciudad en la mayor concentración nacional de estas motocicletas. Además se han organizado excursiones y rutas por la provincia, como la del sábado que pasa por Borriol, l'Alcora, Cabanes, Costur, la Barona, el Desert y Benicàssim, con salida y llegada en Castellón.
La reunión empieza el viernes 6 con un recorrido por el centro de Castellón hasta el Grao, con una salida nocturna, cena y fiesta Pop Sixties en la Pérgola. El sábado es el día de la ruta por Castellón interior durante toda la mañana, con comida en Cabanes y vuelta a la capital para mostrar las scooter en la plaza Santa Clara. El domingo, el día de la despedida y cierre, es la jornada de la ruta matinal desde Castellón a Benicàssim pasando por el Grao.