Castellón shows its support for rural tourism at Natural
Publishing date 27/04/2017
Natural, the 4th Rural Tourism Fair held on May 6 and May 7, presents new leisure proposals, outings and gastronomy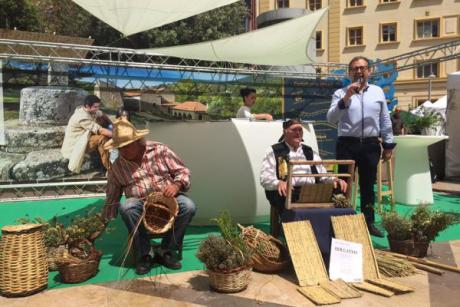 Natural, the 4th Rural Tourism Fair: Outings, Leisure and Gastronomy returns to Plaza Santa Clara in Castellón de la Plana on May 6 and 7 as an already well-established event. It is an ideal place for taking the pulse of the rural richness that the province of Castelló offers anyone interested in enjoying a tourism offer away from the big cities. Fun, excellent gastronomy and unequalled landscapes are all part of this invitation to peace of mind.

If you are a nature lover or thinking about planning an attractive getaway, you won't want to miss Natural, where you'll be sure to find the most alluring offers. In addition to seeing the selection of private companies and learning about activities in municipalities of the interior of Castellón, you can also enjoy an endless range of activities: bicycle outings, trails, children's workshops, talks, forums, tastings and much more.
Castellón, the northernmost province of the Region of Valencia and the second most mountainous one in Spain, also boasts a 120-kilometer coastline with beautiful beaches along with a diverse natural interior. It is a region synonymous with nature with a capital "N" and towns with a very rich historical heritage always filled with unforgettable celebrations and traditions.