Castellón invites you to taste the culture of having breakfast
Publishing date 11/05/2016
The Jornadas Almuerzo BBC will be hold until the 30th of May in different towns in the province of Castellón.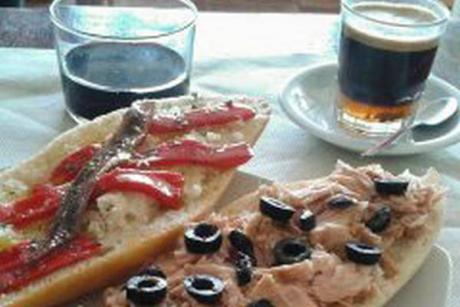 Having breakfast means something more than simply having a snack in the morning, as it is the perfect excuse to gather with relatives and friends and spend a good time enjoying a tasty sandwich, cold beer or some delicious wine. In Valencia, the culture of having breakfast is an old tradition that should be kept. In Castellón everyone is well aware of this and that is the reason why they have organized the Jornadas Almuerzo BBC in different towns all over the province.

The Jornadas Almuerzo BBC will be taking place until the 30th of May in establishments from Castellón de la Plana, Alcossebre, Morella, Alcalá de Xivert, Benicàssim, Peñíscola, Vall D'Uixó, Nules, Montanejos, Almassora, Atzeneta del Maestrat, Burriana, Chilches and Onda. You will be able to taste classic and also original and innovative sandwiches which also include something to drink and a "carajillo" (coffee with brandy or similar) for only 5 euros. The bars who participate in the contest will try to beat the other ones in preparing the best breakfast. There will also be a prize for the customers. Do not let the other ones tell you, come and enjoy it yourself.

Another great incentive would be the fact that this event is taking place in Castellón, one of the most beautiful provinces in Spain with its beach, mountains, tasty gastronomy, history, etc. It is the second Spanish province in terms of mountains and it also offers you a long coast with over 120 km and wonderful views and landscapes. You will be able to choose between beaches with fine sand and wild coves, only depending on how you feel at the moment. The interior offers many different sights with an ever-changing nature and with a broad historical and artistic heritage, full of festivities and unforgettable traditions. Come and find out more about the culture of having a proper breakfast. You will never forget it.