Castellón, the destination of choice for rock addicts
Publishing date 21/10/2013
If you're addicted to rock and vintage is your thing, Castellón is the perfect destination for you this weekend, because you'll be enjoying bands reminiscent of The Who, The Beatles, Led Zeppelin and The Rolling Stones. Sixtiesrock Castellón is an essential date for lovers of good music, followers of the sixties movement and art, fashion and vintage car enthusiasts.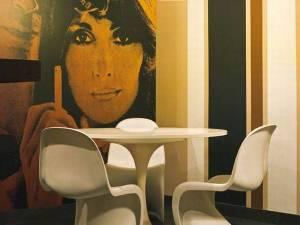 Sixtiesrock Castellón is an underground music festival due to be held from 24 to 26 October in Auditori i Palau de Congressos de Castelló, a cutting-edge style venue that's more than capable of hosting the city's biggest rock music event. The festival hinges on the sixties movement, with rock music taking centre stage alongside a series of powerful rock-soul or garage-psychedelic blends. Lovers of top quality music in a spectacular setting are in luck because for three whole days they'll be able to sing and dance to the beat of bands like The Dealers, Suzy & los Quattro, Cinnamon and The Electric Ones.
And if the fifties, sixties and seventies look is what gets you excited, you'll be able to buy retro clothing and accessories at an entertaining flea market, or watch vintage cars and Vespas being driven around the city's main streets and along the beach. After five years, Sixtiesrock has become a fixture on the music festival scene for all lovers of good live music. The welcome party will be held in the Four Seasons club and performances will take place on Friday 25 and Saturday 26 October in the Auditori de Castelló.