Castellón de la Plana raises the curtain
Publishing date 6/01/2014
If you're a theatre lover, you're in luck: Castellón hosts escena, a theatrical cycle with displays for all tastes. Del mateix raval, El tío estraperlo and La Decente are the three works for the month of January. This month, the curtain is raised in Castellón.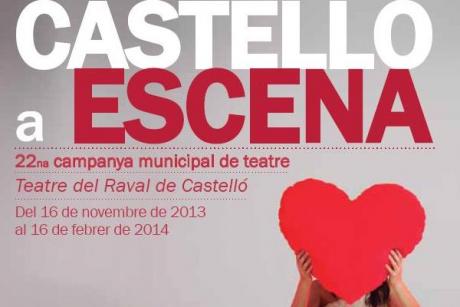 On January 11 and 12 the play Del mateix raval will be hosted, a tale on life in the Sant Félix neighbourhood during the 1950s, a play on the common people of Castellón de la Plana, with two loveable main characters: Sento and Senta, who provide laughter, tears and, above all, thoughts on life in a Castellón that no longer exists.


The weekend of January 18 and 19 hosts El tío estraperlo, by the Fadrell company, which tells the tale of an ice cream salesman who becomes a black market vendor to improve his family's lot in life.


On January 25 and 26, Taronger will host La decente, by Miguel Mihura, a piece on the difficult coexistence of a married couple. Nuria, the young and beautiful wife of a deaf and boring historian millionaire is fed up, and decides to have a meeting with a possible lover, Robert. She then decides to murder her husband in order to begin a new life with her lover. Interesting, is it not?