Castellón de la Plana, a pedal-powered day
Publishing date 15/11/2013
If you like cycling, healthy living and vegetarian food, this is your chance! On November 24th, Castellón de la Plana hosts Bicycle Day, a meeting point for lovers of two-wheelers to promote the use of bicycles as an alternative, non-polluting and healthy means of transportation.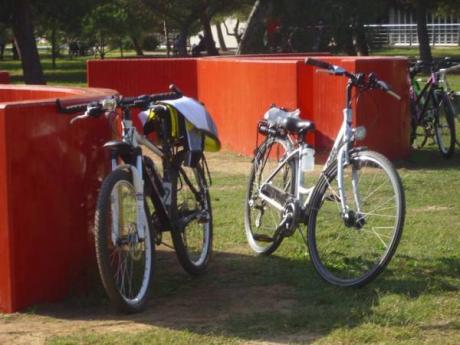 The twenty-fifth edition of Bicycle Day will be held on the next November 24th under the slogan Cars are devouring the city. Its goal is to bring Castellón up to the level of large European metropolises, in which a reduced use of cars as the usual means of transportation leads to an improvement in citizens' quality of life. Bicycle Day is a classical meet-up in the city of Castellón, organised by the Amics de la Natura Cultural Association, whose goal is to further the use of bicycles as an alternative, environmentally-friendly means of transportation, as well as a healthy and leisurely activity. It has been held uninterruptedly since the yeaer 1990.
The exit will take place at 11 in the morning from Plaza de la Independencia, ending at Pinar del Grao, where an outdoor meal will be held. Participation in this activity, which is organised by Amics de la Natura under the patronage of the Castellón Town Hall, is free.
http://www.amicsdelanatura.org