Castellón: culture, leisure and fun at the alternative festival
Publishing date 24/03/2014
Castellón de la Plana will host its alternative fair, a festive encounter that blends culture, leisure and fun, from March 27 to 30. It is one of the oldest and most active fairs in Spain, which is geared towards modern society.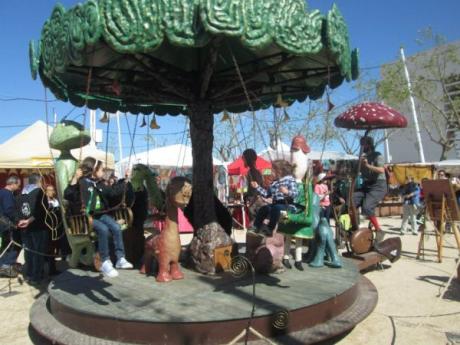 This alternative fair hosts crafts stands, organic and whole food stalls, restaurant stalls, art, NGOs, crafts from African, Latin American and Asian cultures, end environmental-technological products. Furthermore, it also hosts an ample programme of conferences and round tables, workshops, leisure activities, music and theatre.
Locals visit it massively, and the fairs are the biggest draw of the last week of the foundational festivities of the city. Every year, organisers look for new interesting proposals with which to entertain, amuse and educate. Their goal is to be useful to visitors, to serve them, to showcase the wonderful creativity of our artisans, the fine crafts of our painters or potters, the needs and development of NGOs… all of this on the street, while having a walk.
The main draw of the fair is its extensive offer and the fact that it is fun and easy to have a walk and participate in the events of the fair, such as workshops, conferences and street activities.
Come and discover other peoples and share ideas. Come, participate, learn and, first and foremost, have fun.