Castellón, among octopus and cuttlefish
Publishing date 20/04/2015
Until May the 10th, the town of Castellón de la Plana hosts the first gastronomic events dedicated exclusively to octopus and cuttlefish. If you like seafaring cuisine, come to Castellón and choose between cuttlefish and squid.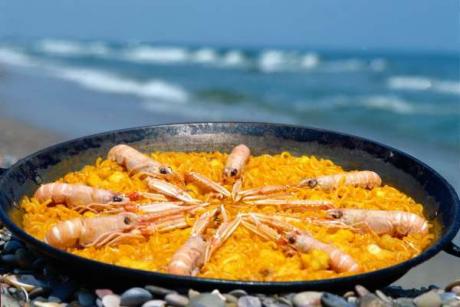 You have until May 10th to enjoy the First Day of the Octopus and Cuttlefish in the reference restaurants located in the Grao of Castellón.

In collaboration with the Grao Centro Gastronómico Association, the Municipal Tourism Board organizes these days in which the octopus and cuttlefish from Castellon consolidate as essential ingredients in the Mediterranean diet.

The great quality of the seafaring products, freshly extracted from the sea waters, comes in different versions, both in entrées and rice dishes, in each of the bars and restaurants of the maritime district.

The menu comprises two starters of octopus and cuttlefish, rice prepared with one or both ingredients, and a homemade dessert.