Astronomic meeting at the Castellón Planetarium
Publishing date 1/04/2014
The Castellón Planetarium, a clear-lined cupola by the Mediterranean, reveals to us an infinite universe every day. In this context, a debate forum will be held, concentrating some of the leading figures in the world of astronomy.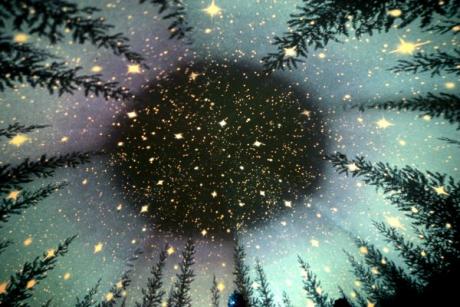 The Planetarius displays the universe on its dome and, for years, it has provided us with images of the space that surrounds us. A huge Carl Zeiss projector shows the still-shiny trails of rains of shooting stars, makes the spectacular rings of Saturn visible to the human eye, or shows the return of Jupiter in the night sky. All of these mysteries for non-initiates will be revealed throughout the Astronomic Days, providing the key to understand infinite space.
On April 11, 12 and 13, amateurs and professionals will meet in Castellón to participate in these debating forums on astronomy. Galactic cannibalism, ArchaeoAstronomy, the Moon from the Earth, planetary metamorphosis or from the Big Bang to the origins of life are some of the talks in the twentieth edition of the Astronomic Days in Castellón.
If you like the stars, come over to Castellón and discover the best-guarded secrets of the universe under the beautiful dome of the Planetarium.