El Maestrat, a route among ancient olive trees
Publishing date 23/12/2013
One of the greatest legacies of the Romans in the Mediterranean is a beautiful and long-lived tree: the olive tree. On the next December 29th you will have the chance to follow a route of olive trees that are over a thousand years old in the Maestrat, an unforgettable experience.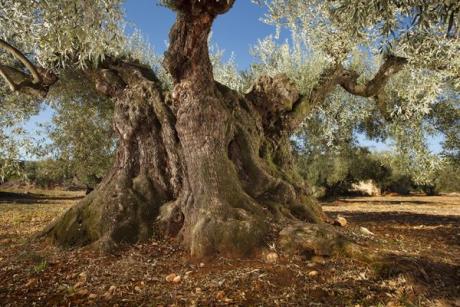 Itinerantur offers you a route through thousand year-old olive trees in the Maestrat, the region of Castellón with the greatest concentration of specimens of over two thousand years of age. In particular, the municipal districts of Canet lo Roig, La Jana and Traiguera have the greatest concentrations of these ancient living monuments.
The trail begins at Canet lo Roig and, from the very beginning, the guides will describe the most distinctive traits of the local culture and scenery. The route delves into the fields to observe, hug, feel and listen to the beating heart of these thousand year-old olive trees.
Towards the end of this simple and straight route, at the hermitage of Santa Isabel, you will have a special local snack and visit the Sénia de Marimón. The route then goes from Canet lo Roig to Traiguera, known as Thiar Julia in Roman times, where you will visit the oldest olive tree in the village.
Before having lunch, the La Casa del Capellans restaurant will host a tasting session by different producers of the ancient liquid gold produced by these trees. You will also have the chance to enjoy a meal in that restaurant made from recently recovered traditional recipes. After the meal, led by a local olive producer, you can delve into the mysteries of one of the most important monasteries in Spain, the Reial Santuari de la Verge de la Font de la Salut monumental ensemble, an impressive sight!
http://www.evadirte.com