Planting silene on the Peñón de Ifach
Publishing date 8/12/2014
The Peñón de Ifach, an eternal sentinel of the Mediterranean, gives shelter to an extraordinary and endangered plant, the silene. If you want to see it, protect it and plant it, you can do it on the 14th of December. Come and see, the silene is waiting for you in Calpe.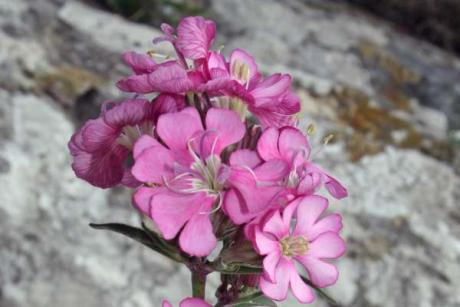 The Natural Park of Peñón de Ifach, in Calpe, invites nature lovers to an extraordinary activity: planting of silene, the most emblematic flower of the park, classified as a species in danger of extinction, given the small number of specimens in the world.

This December, coinciding with the appointment of the Natural Park of Penyal d'Ifac as "Park of the Month", you are invited to participate in a voluntary effort to improve the situation of this plant in the same natural area in which it was first discovered in 1883.

The activity begins with a short introductory talk to know which plants grow in the Penyal. You are also explained what the Valencia Recovery Plan for the Silene of Ifac consists of. Next, the participants will become players of the plan, thus contributing to the reintroduction of silene. They will plant seeds along the tunnel, in the rocks that constitute its habitat, and some saplings in the path of access to the top of the Penyal.

Come and help in the recovery of a very special plant, existing nowhere else in the world.