Candles conquer Ifach
Publishing date 25/05/2016
The 28th edition of the "Trofeo Peñón de Ifach" of sailing, will be held between the towns of Calpe and Formentera from 2nd to 4th of June.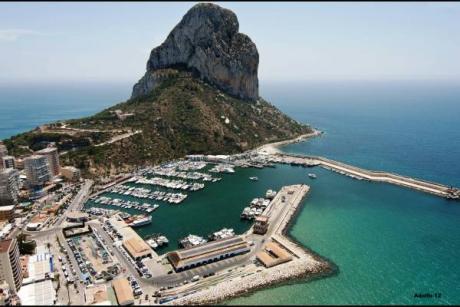 Enjoy one of the most important sailing competitions of the Valencian coast. The 28th edition of "Trofeo Peñón de Ifach", will start on June 2nd, from Calpe to Formentera. The next day, participants will relax during the rest day and dinner hosted by the Real Club Nautico Calpe, organizer of the competition. On Friday, during the second test, competitors will return to the port of Calpe. This town will host a wonderful panoramic with all sails framing the majestic rock, watch the Alicante coast.

The awards ceremony will be held at the Real Club Nautico Calpe next June 11th. The race, an old timer, was first held in 1989 at the request of a group of friends, all club members and, since then, has become one of the most important events for sailing lovers and for those who enjoy the secrets of the sea and navigation.

Imagine for a moment Ifach Rock, which has the highest cliff in the Mediterranean, watching the sails returning from Formentera and slowly conquering the port of Calpe, with all the atmosphere of terraces and restaurants. This town has been forged through the big rock, symbol of the Costa Blanca. Despite being one of the most visited by tourists, the beaches of this town maintain its clean waters and sandy beaches destinations. But Calpe is more than just rock and beaches, its historical center preserves vestiges of the past as the ruins of the Baths of the Queen or some ancient salt mines.