Gran Fondo Vuelta Turística Calpe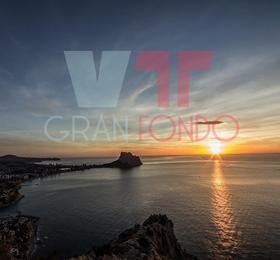 Description:
Actividades de ocio
Type: Deportes
Dates:

Starts: 13/11/2016
Ends: 13/11/2016
l Gran Fondo Vuelta Turística Calpe, una prueba cicloturística para promocionar el ciclismo en la localidad. Disfrutar del ciclismo y de los paisajes de Calp y de la Marina Alta y de paso promocionar la localidad para la práctica de este deporte. Con ese objetivo se celebrará el próximo 13 de noviembre el Gran Fondo Vuelta Turística Calpe, una marcha que permitirá a sus participantes recorrer las carreteras por las que entrenan algunos de los mejores equipos profesionales del mundo. Se trata de una prueba cicloturista que se ha venido realizando en años anteriores y ahora se pretende relanzar con un mayor número de participantes y a un nivel más profesional (dispondrá de asistencia mecánica en pista, servicio médico, avituallamientos...). Tendrá salida y meta en Calp y realizará un circuito por la Marina Alta de 170 km a través de los míticos puertos de la comarca por los que ha pasado la Vuelta a España en estos últimos años: Puig de la Llorença, Coll de Rates y Vall d'Ebo. Además, se ha previsto un Medio Fondo para todos aquellos que se inician en el ciclismo, de 81 km. Ambas carreras contarán con la asistencia de la Guardia Civil que abrirá y cerrará el tráfico.
El circuito pasara por las diferentes carreteras de la Marina Alta. Los puertos mas destacados de la Gran Fondo Vuelta Turística son:
Puig de la Llorenza: Por esas mismas carreteras paso la Etapa 9 de la vuelta ciclista España 2015, puerto destacado por su dureza(nivel 2), podremos encontrar 3,5 km de rampas con desniveles de hasta un 27% .
Coll de Rates: Nuevamente pasó la vuelta en la 9ª Etapa año 2010. Mítico puerto que destaca por su belleza, también un puerto muy conocido por los ciclistas profesionales. También de nivel 2, encontraremos 6 km de rampas con desniveles de hasta un 16%.
Vall de Ebo: También lo podemos encontrar en una etapa de la vuelta 2008, de nivel 2, con unas magnificas vistas, nos encontraremos con 8km de rampas con desniveles de hasta un 14%.
La Gran Fondo Vuelta Turística pretende ser la cita de referencia en la Comunidad Valenciana para todos los amantes del ciclismo, también hay hueco para todos aquellos que quieran iniciarse en este fantástico mundo. A parte de la prueba ya citada, tendremos una exposición con carpas de las mejores marcas relacionadas con el mundo del ciclismo, para que podáis informaros, probar los nuevos artículos y realizar vuestras compras.
+ INFO E INSCRIPCIONES: www.granfondovueltaturistica.com
This office does not assume responsibility for sudden changes or variations of the events published on this site.