Cruz de Mayo 2015
Coronación Reinas, Festividad Cruz de Mayo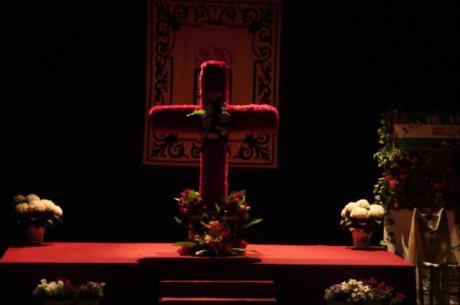 Description:
Programa de fiestas
Dates:

Starts: 09/05/2015
Ends: 10/05/2015
CASA DE CULTURA DE CALPE
ACTOS
DIA 9.- AUDITORIO DE LA CASA DE CULTURA DE CALPE
18'30 horas Apertura, acceso al Auditorio de la Casa de Cultura.
19,00 horas Inicio de los actos de Presentación y Coronación de nuestra Reina Mayor, Reina infantil y Rociera 2015.
Finalizando el mismo con la interpretación de los himnos regionales
DIA 10.- AUDITORIO DE LA CASA DE CULTURA DE CALPE
18'30 horas Concentración de socios y simpatizantes en la Casa de Andalucía ataviados con trajes típicos
19'00 horas Salida recorrido ofrenda hasta la Casa de Cultura.
Itinerario: Calle San Isidro, Calle Conde de Altea, Plaza Mosquit, Calle Purísima, Plaza Manuel Miró, Avenida Mas Nou, Casa Cultura.
19'30 horas Ofrenda floral a la Cruz.
Seguidamente inicio de actuaciones artísticas.
Al finalizar las actuaciones trasladaremos la Cruz a la Iglesia Parroquial Ntra. Sra. De las Nieves.
NOTAS
Para el día 10, los socios y simpatizantes que lo deseen, podrán hacer reserva y adquirir sus claveles para la ofrenda en nuestra Sede, se entregarán el mismo día de 11,00 a 13,00 horas.
This office does not assume responsibility for sudden changes or variations of the events published on this site.