Indie, rock, pop, electronic music…? All music is at Arenal Sound
Music and the beach, decibels and the sea, friends and colleagues, you and many others... this is Arenal Sound in Burriana, the biggest indie music festival in Spain, which is just about to begin. From July 29 to August 3, enjoy the best music of Placebo, The River, Triángulo de Amor Bizarro, Love of Lesbian, The Asteroids Galaxy Tour and many others… Sounders of the world, are you ready?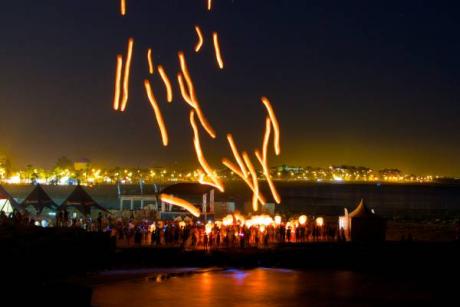 Arenal Sound returns to Burriana to celebrate its 5th anniversary on the first weekend of August, one of the most acclaimed and expected summer festivals in Spain, making our meetings on the beaches of Burriana a modern classic. Living together on the campsite, concerts, boat parties, swimming pools, beaches and a great atmosphere will once again flood this town in the province of Castellón. Arenal Sound is indie, rock, pop and electronic music. One year more, thousands of experiences converge in this great event.
For many people, the summer is synonymous with friends, beaches, beer, tapas and your favourite song blasting away whilst thousands of people sing along until they're out of breath. Arenal Sounds has invited such great artists as Azealia Banks, the latest rapper, los Biffy, one of the most popular melodic hardcore groups, Miles Kane, playing classic British rock with flair, Placebo, the love between this London group and Spain, Die Antwoord, an indefinable South African group, and so forth, up to the 40 artists announced in the programme.
A surface of 300.000 m² includes the two campsites of Arenal Sounds, which are equipped with all types of infrastructures and are fully separate and independent. Throughout the festival you will only be able to access the campsite you have chosen: either Camping Arenal or Camping Malvarrosa.
Prepare your best summer looks and meet us at Burriana Rockets !