Buñol, lead in trade and tourism
Publishing date 26/04/2016
The XI edition of the Trade and Tourism Fair in Buñol is celebrated during the weekend,on the 6th, 7th and 8th of May, and is loaded with new features.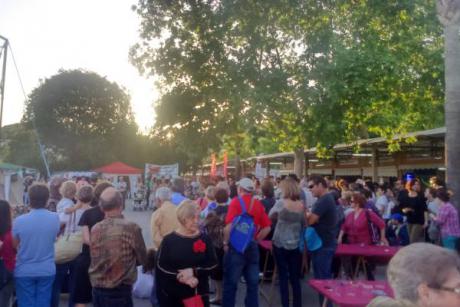 Do you want to enjoy the commercial, the tourism and the hospitality that Buñol has to offer? The weekend between the 6th and 8th May is the perfect time. The XI edition of the Trade and Tourism Fair of Buñol, starts this year loaded with new features: recreational activities for all audiences, theatre, workshops, courses, tastings, exhibitions and responsible consumption during this unmissable event.

The event will take place at the Planell, a park integrated in the urban center of the village with a large green area with sports equipment and a lake for the delight of the audience. The town of Buñol it is a grab bag because of the great cultural, architectural and natural variety attractions offered to visitors.

From its many fountains to the spectacular castle that governs the town, dating from the 13th century, passing through the town square (the scenario, each year, of one of the most original festivals in the world: 'La Tomatina'), the 'Molino Galán', the river park which connects with the wonderful natural environment of the area where the Buñol river, 'Juanes and Mijares', or cave environments such as Turche, Cueva Alta or Carcalín Cave, a tour with full natural wells of spectacular beauty.