Fira i Porrat in Benissa, guaranteed fun
Publishing date 19/01/2015
Funfair attractions and amusement rides, blessing of animals, livestock fairs, a medieval market and a great variety of cultural and sport activities have been arranged for this week of fair in Benissa. Come and have fun, you have time until January 25.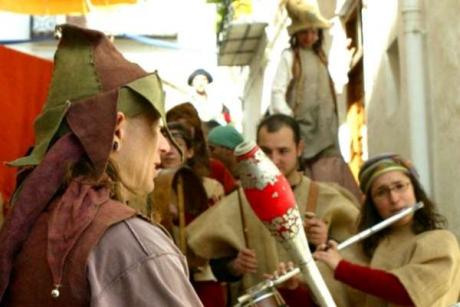 For years Benissa's fair was the commercial center of the Marina, a must go for lovers of animals and seekers of fun, and granted, for those who enjoy eating good food. The tradition that made Banissa famous has been kept until these days, spiced with lots of fun for the young and old alike. Competitions of Parchís (a traditional board game), Brisca (a card game), dominoes, storytelling, medieval markets or Valencian ball games conform the programme, with the cattle fair as the star. In this year's fair, for the twenty-eighth edition, there will be buying and selling of animals, agreements for the barter of horses and a major exhibition of birds of breed.

But it does not stops there, there are also rondallas for music lovers, with groups of musicians playing traditional songs on the street, a movie programme, a collectors market, an exhibition of antique and vintage vehicles, an exhibition of 4x4 and rescue vehicle driving, and a charity event intended to help the Spanish Association against Cancer.

And since there is no party without food, if you come you can participate in a culinary competition Arròs amb fesols i naps (rice with beans and turnips), and partake in several tastings of products typical of Benissa and Marina.