Terra Mítica: guaranteed fun in Benidorm
Publishing date 30/03/2015
Terra Mítica Theme Park of the Mediterranean opens for the new season celebrating its fifteenth anniversary. For this reason, over the coming months and to commemorate this important birthday, the park has developed a program of activities which will take place inside and outside the park. Come to Terra Mítica and discover all that is hidden in the Mediterranean, Egypt, Greece and Rome ... Thousands of years of history turned into fun, excitement and adrenaline.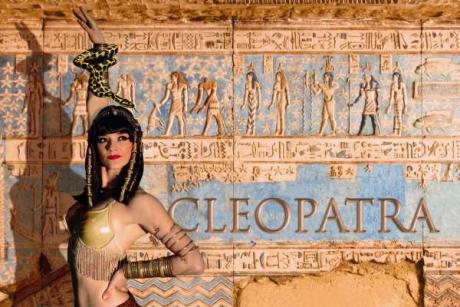 This season, shows are the highlight of Terra Mítica with a program featuring large format performances and excellent artistic and visual richness. During 2015, Terra Mítica offers subsequent performances taking place in the various thematic areas of the park and with the participation of the entire cast of Terra Mítica as well as special and visual effects of all kinds.

An example of this is "Cleopatra". This large-scale show recovers the mythical figure of the great Egyptian queen, the most beautiful in history. "Hercules" is another of the star shows for the 2015 season, a performance that represents one of the twelve tests that faced the demigod son of Zeus, ordered by Euristeo.

This year, Terra Mítica recovers historic figures and iconic characters, really loved by the public. Despite them having been completely renovated and given a modern and innovative approach, they have played a special role over fifteen years of the Park's Life and Terra Mítica is happy to feature them again.

Come to Terra Mítica and enjoy an unforgettable experience. Here you have everything at your fingertips: attractions, shows, restaurants, shops ... Come and rotate upside down at a hundred kilometers an hour, enjoy entertainment like you had never before and recharge yourself in one of the park restaurants. You'll live a unique experience!