Swimming crossing between the Island and the Port of Benidorm
Publishing date 24/08/2015
Benidorm hosts next Sunday the 14th edition of the Travesia Popular l'Illa – Port de Benidorm. It is a swimming crossing which unites every year the island of Benidorm and the port of the city. A competition which reaches two nautical miles and which manages to call every year more participants.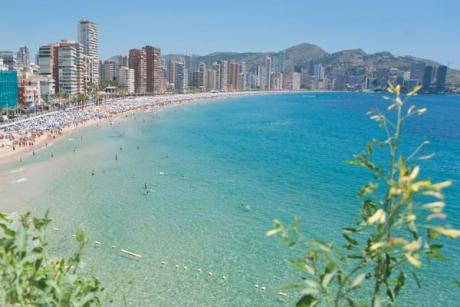 On 30th August, the last Sunday of August, this proof of a great participation is held, in which the distance between the island of Benidorm and the cove of Mal Pas is covered by swimming. Ideal for sportspeople who are attracted by the sea and new challenges, but especially for those who enjoy the sea in an active way!

On the day of the competition, the concentration of swimmers will be at 07:00 in the facilities of the Sailing Club, to embarkate later in the golondrina boat at 07:45 and leave for the Island. The exit will be around 08:15 from the Island to cover a 2 nautical mile distance until the finish line, located on the Mal Pas Beach.