Spoon Days (Jornadas de Cuchara), delicious cuisine in Benidorm
Publishing date 23/02/2015
We introduce the Fourth Spoon Days, held in Benidorm until March 1st, as one of the most delicious events of the year. Come and enjoy of the best local dishes in the framework of Gastronomic Benidorm!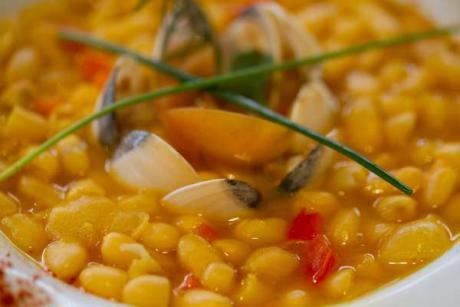 Until March the 1st Benidorm hosts the first of the gastronomic events under the Gastronomic Benidorm brand: the Spoon Days. Local typical dishes, made of rich and comfort food, cooked as before and offered by the best restaurants in town, fostering past memories thanks to the best seafood and land products.

Delicious entrées and desserts complete a menu of €20, with star dishes such as the stew with meatballs, wheat pot, stewed potatoes with cod, Gazpacho with seafood, chickpeas with cod and spinach, as well as rice dishes such as creamy rice with loin and vegetables, or rice with clams and prawns. And best of all, the price is €20 per person.

La Arrocería LaMarina, Bar Angelillo, Barranco, Belvedere, Brasería de Sera, Dehesa de D. Saturnino, El Mesón Cervecería Cruz Blanca, El Yantar d'Asturies, Esturión, el Jardín Mediterráneo, La Cava Aragonesa, La Cuina de Ponent, La Familia, La Sidrería Aurrera, Le Sol, Mal Pas, Rías Baixas, Solotúla Gastrobar, Taberna Andaluza, Taberna Koxka and Taberna Tamboril y Zaragoza are the participating restaurants.