Pedaling and strides to wind Serra Gelada
Publishing date 14/10/2016
The I Duathlon Cross IMED Levante Popular Serra Gelada will be held on May 29th and will feature the modalities sprint and supersprint.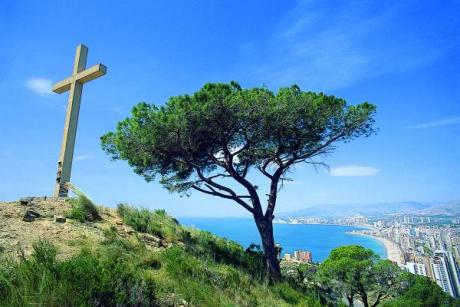 To feel the wind at every stride or with each pedal is an absolutely wonderful feeling when you are surrounded by nature. The goal is to enjoy the sport and the mountain, foster camaraderie and a great day. Thus arises the I Duathlon Cross IMED Levante Popular Serra Gelada. It is not running or cycling but is seen as this mountain range rises abruptly from the flat of Benidorm, Alfaz del Pi and Altea, creating cliffs over 300 meters.

Duathlon, organized by the IMED Levante Hospital and Triathlon Club Lobos, with the support and collaboration of the City Council of Benidorm and Benidorm Tourism, will be held on May 29th and will feature two modes: sprint (5.2 km. footrace + 13.5 km. cycling BTT + 2 km. run) and supersprint (2.3 km. footrace + 5.2 km. + 1.5 km. mountain bike cycling race walking). Departure will be from Benidorm and places are limited. If you are an athlete you cannot miss this. Also is an amazing opportunity if you love nature, because your eyes will meet incredible landscapes traversed by the sweat, perseverance and desire to dance with the mountain.

The Serra Gelada Natural Park covers the entire mountain and the islets of Illot of the Mitjana, the Illot de Benidorm and Illots de l'Olla and la Galera. His name, icy mountains in Spanish, refers to its orientation, which receives a colder microclimate, and the optical effect of limestone by light reflected in her moonlit nights. A magical place inhabited redoubts of vegetation of great environmental value and a lot of seabirds.