Low Festival: Music, beach and party in Benidorm
Publishing date 20/07/2015
Some opportunities are impossible to reject, especially if we talk about summer, Benidorm and the most surprising musical phenomemon of the season. The date is called Low Festival. And on July, 24, 25 and 26, it brings together more than 70 bands and artists such as Kasabian, the Libertines and Foals. Come to Benidorm and enjoy the sea, the sun, the fiesta and, above all, the music!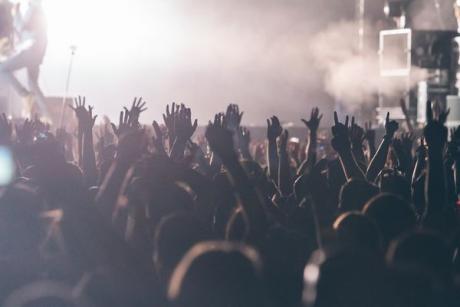 The Low Festival 2015 kicks off this weekend in Benidorm with more than 70 shows. In all, 36 hours of music on six stages that will make all unconditional lowers vibrate in the most intense and fun weekend of this summer. As usual in Benidorm's music festival, attendees will not have to worry: there will be no time overlaps between the two main stages, the Budweiser and the Ron Matusalem.

The Low Festival invades Benidorm from July, 24 to 26. During three days, this Big Apple by the Mediterranean Sea becomes the capital of music, with performances by bands such as Kasabian, The Strypes, The Growlers, Izal, Los Enemigos, and The Go! Team, Zahara, Corizonas, Delorean, Perro, J.C. Satàn, Nelson Can, Biznaga, Full, Ley DJ, Der Panther, Holograma, Blue Joy, Flaco Favor, Carycar, lektrono, Uroz, and WLDV. They all perform on the first day of festival.

On July 25, we will enjoy the performances by The Libertines, The Drums, Peace, Yelle, Grupo de Expertos Solynieve, Dorian, L.A., Los Punsetes, Él mató a un policía motorizado, The Legendary Tigerman, Grises, Nueva Vulcano, The Saurs, Eladio y los seres queridos, Elyella DJS, The Limbos, Músculo!, Ocellot; Olde Gods, Tardor, Difenders, Miguel Payda, Nate Cabrera, Ozetak Fourth Core and Radiocontrol.

An to round up, on Sunday 26 the following concerts are previewed: Foals, The Raveonettes, Supersubmarina, Reptile Youth, Nacho Vegas, La bien querida, Mourn, Jero Romero, Delafé y las Flores Azules, Tijuana Panthers, Cosmonauts, Frustation, Mi Capitán, Varry Brava, Buffetlibre, La Moto de Fernan, Júpiter Lion, We Used To Pray, Cristian Set-Roc, Indisco DJS, Ladrillovitz and The Basement Crew.

Grab your backpack, take your sandals, your sunglasses and your bathing suit, and get ready for spending the summer of your life in Benidorm!