The Glory and Madness of Nero at Terra Mítica
Publishing date 1/04/2014
The splendour of the Roman Empire is manifested in this new grand show by Terra Mítica: Nero. This highly artistic show inaugurates the new season at Terra Mítica, where you can, as always, enjoy rides such as the Titánide or Vuelo del Fénix. Come and visit Terra Mítica, you are bound to be impressed!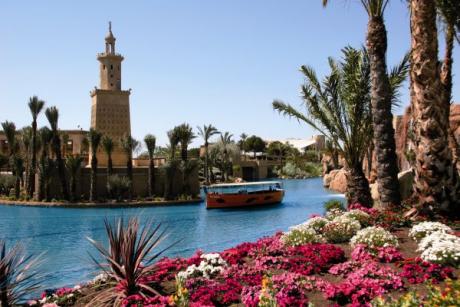 The Circus Maximus of Rome is the space chosen to re-enact the events depicted in Nerón, whose story tells of the moments of glory and madness of the famous emperor Nero, the last successor in the Julio-Claudian dynasty. The uniqueness and artistic supremacy of this show, as well as the variety of characters it includes, make Nero a show that can be enjoyed by the whole family.
Another new feature this year is an Eastern dance show called La Jaima de Saqqara (nomad tend from Saqqara) represented by a troupe of exuberant priestesses from the Necropolis of Saqqarah, between the cities of Cairo and Gizah, on the eastern bank of the river Nile. Exoticism and beauty are blended in this eastern dance spectacle.
Terra Mítica te Cambia la Cara(Terra Mítica changes your face) is the campaign slogan designed for 2014 by this leisure-amusement complex. The goal of this message is to transmit the many sensations you will experience in every one of the park's services, products, rides, shows and environment. Sensations that range from the excitement and adrenaline rush of rides such as Titánide or Vuelo del Fénix to emotions and wonder in its themed shows, or joy and laughter for having shared a great day with family and friends.