Feel sporty and pay a visit to the Sailing Christmas in Benidorm
Publishing date 29/12/2015
Visit the facilities of the Yatch Club of Benidorm and have a close look to the wonderful world of sailing and sea races. Contemplate also the beautiful image of the city, a tradition during this period, with that incomparable frame full by these players, their boats and the island of Benidorm as a background, you will love it!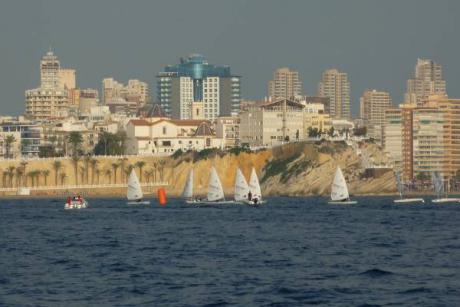 The Sailing Christmas consists of two events, the first one held on 19 and 20 December, and the second one to be held on 9 and 10 January. Forty-two editions of this race have been held uninterruptedly, becoming one of the oldest in the calendar of all national sailing competitions, and of the whole Valencia Region. Besides, these races score to create the teams that will represent the Valencia Region in national competitions. The competition is held in fleet mode, by categories, with a total of six tests per category, being able to rule out the worst scoring boat after completing a total of four tests.

Feel Benidorm and the perfect weather conditions that are foreseen; excellent sea condition with few currents and winds of favorable direction for good sailing development, in addition to the many activities offered by Benidorm encouraging the strong involvement of the sailors expected in town.