Benidorm's Pink Weekend, let the party begin!
Publishing date 19/05/2017
Benidorm is consolidated as a LGTBI destination within the Region of Valencia thanks to one of the most entertaining proposals: the Pink Weekend. Three days to celebrate endless "Pink Parties" at the gay bars located in the old town. The 'Mirador del Castillo' (Castle Viewpoint) will turn into the staging area for the Pink Paradise, a 6-hour-long party under the stars!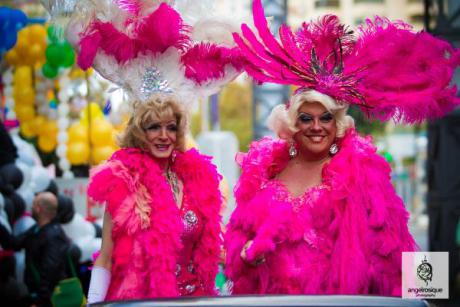 The Pink Weekend party will begin on Thursday the 25th of May at the gay bars in Benidorm's old town. More than 20 bars will be joining this festivity with numerous theme parties. The celebration will be transferred to the main stage located in the 'Mirador del Castillo' (Castle Viewpoint) for the Friday and Saturday's evenings. The starting time is scheduled for 7pm and the closing time until everybody drops. There are some pieces of information to take into account: the dress code, as it could not be otherwise, is wearing pink clothes. And they will appreciate if you are imaginative and creative.

Did you know that it is always summer in Benidorm? Wander around the streets in the old town, relax in the calm and transparent waters of its small bays and do not miss the beaches, gastronomy, festivities, shopping areas, sports and more than fifty gay bars and pubs where to enjoy Benidorm's nightlife.

A gay-friendly open cosmopolitan town is awaiting to offer you great fun.