A scrum of ants invade Benicàssim
Publishing date 4/05/2015
Benicàssim welcomes the Formigues Festival, the third edition of a musical event for the youngest members of the family. The Formigues (catalan word for ants) Festival takes place this weekend with an offering of fun musical performances. Cheer up and come with the whole family.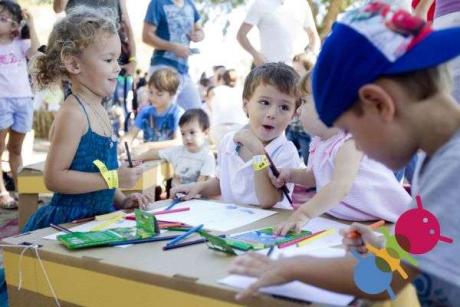 This year, the Formigues Benicàssim Festival becomes a spring music festival for kids and will have amazing shows from the group bands Pantones, Molts Records Kids, and Samarucs, as well as the theater play La Mar de Vida, a proposal by La Monda Lironda Teatre. And this is just a tiny bit of a program that promises fun for every member of the family.

This third edition has an impressive show list including daring and varied proposals, which break molds and set trends. Besides the musical performances, the prep team has decided to extend the playful and creative offer of the Formigues Festival with a variety of workshops for kids and youngsters to enjoy participating and creating.

But there's even more: the theater play for babies La Mar de Vida, puppet shows by Elisa M. Matallín, Formigues Star stage to discover new talents, a Dirt Jump exhibition and spectacular bikes by Morral Park, stretching and wellness exercises by the Yogi Jagger friends, experience zone and body expression by Rock Play, and power connect games or constructions by Mr. Mixuro.

To replenish forces, there will be a wide gastronomic offer with foodtrucks and picnic area with tables and chairs to eat comfortably. Likewise, the Formigues Market will be maintained for this edition, as well as the relaxation area, and the babies will have a very special place where they can feel really comfortable.

And if all this were not enough, during this two days the kids can enjoy the sand in the Formigues beach, get immersed in reading tales in the Formi-biblio, compose curious melodies on the musical wall, enjoy the Woodpecker in the games area or take fun rides atop of a donkey.

On Sunday afternoon, the closing performance of the festival will be offered by Batujocs and the Rototom parade will take place.

Come to Benicàssim and enjoy the funniest ants!