The Formigues Festival, music for children and adults alike in Benicàssim
Publishing date 4/05/2017
The V edition of the Formigues Festival will be held on May 13 and 14 in the town of Benicàssim, in Castellón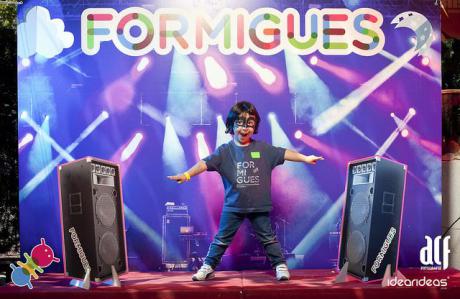 Formigues Festival was born from the dreams of a generation of parents from Benicássim who grew up immersed in the musical culture they experienced year after year in this town of Castellón, which is known for its festivals. Aware of the fact that music plays a crucial role in children's development, the Formigues cultural association launched this festival in order to allow kids to have musical experiences with all of their families. The curtain rises in Benicàssim on May 13 and 14, be sure not to miss it!

Love for music, creativity and freedom: this is the Formigues Festival, an event in which to have fun with your children, to enjoy moments of fun and happiness through music, but also through drama, circus performances, construction, art, technology, literature, education, ecology and sports. The festival will boast food trucks, playgrounds for babies, rest areas, breastfeeding areas and much more. And remember, Formigues is not a children's area within a festival, it is a 100% family-friendly festival.

Benicàssim has become increasingly prominent in the field of music due to the fact that it has hosted international music festivals such as the FIB or the Rototom Sunsplash festivals, which draw crowds of thousands of young people of all nationalities. But there is a lot more to this town than that. It first became a tourist destination over 100 years ago. Its spectacular beaches, with crystal-clear water and sand against the backdrop of the Desert de Les Palmes Natural Park, as well as the many services it boasts have contributed to make it the destination of choice for thousands of travellers year after year.