Benicàssim plays blues
Publishing date 1/06/2015
This weekend, Benicàssim dances with the sound of blues. The music will fill every corner of the city, with activities for all tastes and ages. If music is your thing, do not hesitate and come to Benicàssim Blues Festival, which will take place on June, 5 to 7.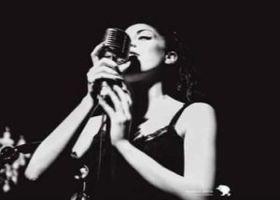 The notes of blues shall flood the streets thanks to the Benicàssim Blues Festival, which will gather this weekend major blues bands from both Spain and Europe. The Excitements, Jimmy Barnatán, Flamingo Tours, Big Mama Montse & Sister Marion, Sweet Marta & The Blues Workers, Amélie Angebault Quartet, The Black Snakes, Big Jamboree & Big Dani Pérez, Las Balas Perdidas, Wax & Boogie Rhythm Combo, Alessandra Bene, La Testapazza and Alessandra & Downtown Gang are the main bands performing during the festival.

The festival is free and was born to satisfy both blues fans and neophytes, thanks to activities for all ages, children's workshops and didactic concerts for the smallest in the family, or a guitar master class by Diego García "El Twanguero" among other activities.

In addition, the Festival will feature an exhibition of blues prints brought from Galicia by Paco Poy; a conference devoted to the Ladies of Blues with music by pianist Miriam Aparicio and lecture by Manuel López Poy, a journalist and author of several books on blues and Afro-American music, Claqué exhibitions, and Lindy Hop Dance by the Dance Academy Castellon Baila. The Conexión Blues assembly, which will also hosts this year's edition, joins to this wide cultural and leisure offer.

Benicàssim and blues, the best music by the Mediterranean sea side! Do not hesitate, come this weekend to Benicàssim and enjoy free music.