Teatro: CIA Jordi Bertran "Poemes visuals"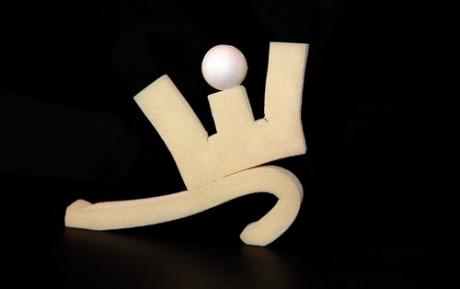 Description:
Actividades culturales
Dates:

Starts: 30/03/2014
Ends: 30/03/2014
Ficha artística: Idea original: Jordi Bertran; Manipuladors: Inés Alarcón, Eduardo Telletxea, Òscar Muñoz; Voz y guitarra en directo: Òscar Muñoz.
Argumento: Poemas Visuales, es un espectáculo cargado de ternura, que llena cada rincón de la escena de un virtuosismo inusual, fruto de largos años de trabajo. En el escenario cobran vida un conjunto de letras construidas con extrema sencillez que requieren de gran maestría para lograr que, con su manipulación, el gesto se transforme en verso y el verso en emoción.
El espectáculo está inspirado en la magia de los poemas visuales del poeta catalán Joan Brossa, tomando prestado el magnetismo del abecedario brossiano, el juego de letras con el que el poeta ilustraba su poética visual.
Poemas Visuales comienza con un actor-músico, encarnando a un poeta; lleva consigo una maleta repleta de letras de espuma y empieza a jugar con sus sonidos y formas, descubriendo que a partir de las letras puede crear poesía sin necesidad de construir palabras
Con la guitarra y las canciones establece una tierna relación con las letras que toman vida y crean un universo lleno de personajes, coreografías, humor y acciones dramáticas, donde se demuestra que las letras no sólo sirven para rellenar papeles y ordenadores sino que también pueden crear un mundo sensible, de sobrecogedora sencillez.
Las letras, manipuladas con varillas sobre una mesa, adquieren vida propia y se van transformando a medida que avanza el espectáculo: La "E" se convierte en un perro que juega con un niño, que es la "I". Una "Y" con una "U" crean una bailarina rítmica y una simple "T" un trampolinista.
Compañía: En 1977, Jordi Bertran coincidió con un grupo de titiriteros de la Barceloneta, el barrio de los antiguos pescadores de Barcelona, el "Grupo Taller de Marionetas", dirigido por Pepe Otal, descubriendo así el poder de fascinación y la capacidad de comunicación de los títeres.
Posteriormente, formó parte de dos grupos:"El Col·lectiu d'Animació de Barcelona" (1978), dirigido por Carles Cañellas, y "La Companyia Ambulant Els Farsants" (1979-1987), de la cual fue cofundador.
En 1987 funda su propia compañía, con la intención de difundir el arte del títere y de llegar, sobretodo, al público adulto.
Gracias al esfuerzo de numerosos artistas y colaboradores, la Companyia Jordi Bertran es una de las más prestigiosas del país, siendo reconocida su trayectoria con numerosos premios nacionales e internacionales. Ha participado en los más relevantes festivales de artes escénicas del mundo, realizando giras por más de cincuenta países, y trabajado en programas televisivos.
Precio: 3,00 €
No recomendada para menores de 7 años
Horarios: 30/03/2014 - 18:30 h.
Lugar: Teatro Municipal de Benicàssim
Information compiled by:
TOURIST INFO BENICÀSSIM (eng)
Calle Santo Tomás, 76 - bajo (Casa Abadía),
12560 Castellón
Phone: 964300102
Fax: 964300139
Email: benicasim@touristinfo.net
This office does not assume responsibility for sudden changes or variations of the events published on this site.