Música: Ana Archilés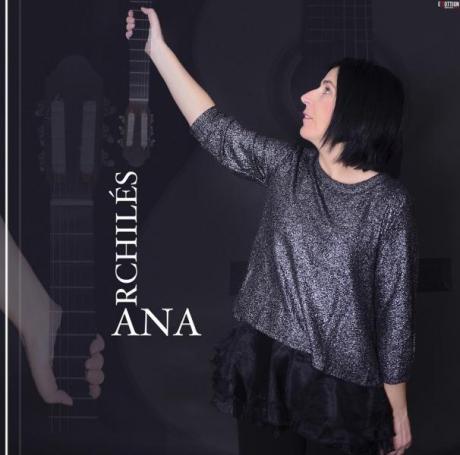 Description:
Actividades culturales
Dates:

Starts: 20/08/2016
Ends: 20/08/2016
Natural de Almazora, estudia en el conservatorio Mestre Tárrega de Castellón con el profesor Manuel Babiloni Campos obteniendo todos los cursos con las máximas calificaciones. Continua en el Conservatorio Superior "Joaquín Rodrigo" de Valencia con la catedrática Rosa Gil Bosque logrando matrícula de honor y mención honorifica final de carrera. Paralelamente realiza la diplomatura de Graduado Social en la Universidad Jaime I de Castellón.
En la Musikhokschule der Stad Basel, Suiza, realiza los estudios de alto perfeccionamiento, obteniendo el Konzert Diplom con la máxima calificación por unanimidad y teniendo el privilegio de estudiar con el maestro Oscar Ghiglia, alumno predilecto de Andrés Segovia.
Dentro de los premios y distinciones que ha recibido destacan:
Beca Dávalos –Fletcher, Beca Balaguer Gonel, Beca de la Generalitat Valenciana para el perfeccionamiento de jóvenes músicos, siendo la única guitarrista becada de la comunidad valenciana y estando como presidente del jurado Manuel Galduf. Premio Ateneo de Castellón como alumna distinguida del Conservatorio. Primer premio en el concurso para jóvenes Francisco Tárrega de Vila-real. Diploma de mérito y bolsa de estudios de la "Academia Musicale Chigiana" de Siena- Italia.
Tiene registrados los CD "Recordances" para guitarra sola y "Homenatge" junto al cuarteto Dubhe, ambos del maestro Rafael Beltrán Moner.
Ha realizado conciertos por toda la geografía española, Japón, Costa Rica, Italia y Portugal. Destacar el realizado en las Islas Madeira el pasado verano, como artista invitada de la Orquesta de Mandolinas de Madeira y la interpretación del Concierto de Aranjuez en el Palau de la música de Valencia junto con la Orquesta de Valencia bajo la direccion de Salvador Sebastiá, en Octubre de 2015.
En la actualidad compagina sus conciertos con la docencia, siendo profesora del Conservatorio Profesional de Música Mestre Tárrega de Castellón.
PROGRAMA
GRAN OBERTURA OP G1……………………………………………………………… M.GIULIANI
AL MAESTRO *……………………………………………………………………………. R. BELTRÁN MONER
SUITE DEL RECUERDO………………………………………………………………….. J.L. MERLÍN
-EVOCACIÓN
-ZAMBA
-CHACARERA
-CARNAVALITO
-EVOCACIÓN
-JOROPO
RAPSODIA VALENCIANA……………………………………………………………….. E. PUJOL
UN SUEÑO EN LA FLORESTA……………………………………………….. ……….A. BARRIOS MANGORÉ
CAPRICHO ÁRABE………………………………………………………………………….. F. TÁRREGA
VARIACIONES SOBRE LA "GRAN JOTA" …………………………………………. F. TÁRREGA
*Dedicada a Ana Mª Archilés
Lugar: Espai de la Música Mestre Vila
Precio: Gratuito
Apta para todos los públicos
Horarios:
20/08/2016 - 20:00 h.
Information compiled by:
TOURIST INFO BENICÀSSIM
Calle Santo Tomás, 76 - bajo (Casa Abadía),
12560 Castellón
Phone: 964300102
Fax: 964300139
Email: benicasim@touristinfo.net
This office does not assume responsibility for sudden changes or variations of the events published on this site.