Ayora, sweet as honey
Publishing date 7/10/2013
This weekend, Ayora is even sweeter because of the traditional "Corte de la Miel". From 11 to 13 October, this town in the Valle de Ayora-Cofrentes area pays tribute to beekeeping and beekeepers, with a big glass case giving visitors a close-up view of what the inside of a hive looks like and how honey is extracted. If you come to Ayora this weekend, you'll have a deliciously sweet experience!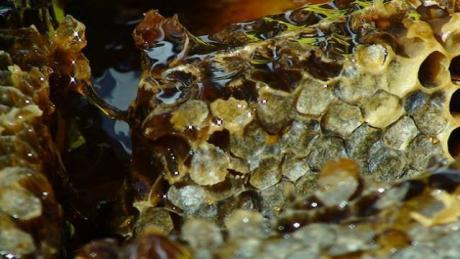 In the early 21st century, Ayora revived an ancient tradition and made it into a popular event: the first "Corte de la Miel" or honeycomb cut. Although one of the Fair's biggest attractions is the honey extraction ceremony in the main public area, don't forget you can also taste and buy an endless variety of local wines and food, including sausages, cheese, gazpacho chilled soup, gachamigas (a mix of flour, olive oil, water and seasoning) and all kinds of sweet treats.
You can also have a go at some of the many leisure, cultural and sports activities on offer at the Fair, such as guided tours of Castellar de Meca Iberian settlement; the Abrigo de Tortosillas cave paintings; Santa Lucía chapel; the church of Nuestra Señora de la Asunción, and the Castle. Other events include choral, violin and guitar concerts; alternative music performances; birds of prey demonstrations, plus competitions for the best dishes made with honey.
One of the most eagerly-awaited sporting events for runners is the Carrera Popular de Ayora, a fixture now in its 24th year and in which the main race is a 7.5 kilometre circuit around the local area. The event is part of the 6th "Circuito  de Carreras Populares de las comarcas de La Costera, La Canal y el Valle de Ayora" race series. You can register on the series web site: www.circuitlacostera.org