Ayora brings out the guitars to welcome Gazpatxo Rock
Publishing date 8/02/2017
Saturday February 18, Ayora will celebrate the 12th edition of Gazpatzo Rock with a world-class line-up featuring Reincidentes, Aspencat and Desakato.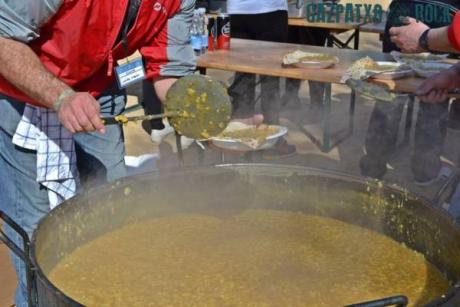 The countdown to Gazpatxo Rock has begun. On Saturday February 18, the 12th edition of the festival will kick off with a world-class line-up featuring Talco, Non Servium, Reincidentes, Aspencat, El Ultimo Ke Zierre, Desakato, Mafalda, Gomad! & Monster, Atzembla and Sin Propina. Don't miss the guitar sounds coming out of Ayora, one of the most charming towns in the interior region of Valencia.

Moreover, in this edition of the festival the canopied area where the concerts are held has a higher capacity. Still, good customs have not been abandoned, and the traditional "gazpatxà" before the main show promises to be one of the most anticipated moments of the festival. The Ayora "xaranga" Siempre Si will liven up the wait for the concerts. Dj Set Escala i Corda will be in charge of making sure that the intensity of the festival does not fall off between performers. Camping is free and the bar prices are reasonable.

The 12th Gazpatxo Rock Welcome Party, a celebration that is free of charge and will feature Combo Calada, Traspotin and La Boletobanda, Novus Ordo, Barrizal and Liandola Panda Dj's, will be held the night prior to the festival. Nature, castles and good foods in Valle de Ayora, one of the least known areas in the province of Valencia with a multitude of natural and cultural treasures waiting to be discovered, surround everything.
Ayora brings out the guitars to welcome Gazpatxo Rock