Edición 2013 de la RUTA DELS MONESTIRS - EL PAS DEL POBRE
2ª ETAPA 17 de Noviembre INSCRIPCIONES A PARTIR DEL 29 DE OCTUBRE EN EL MUMA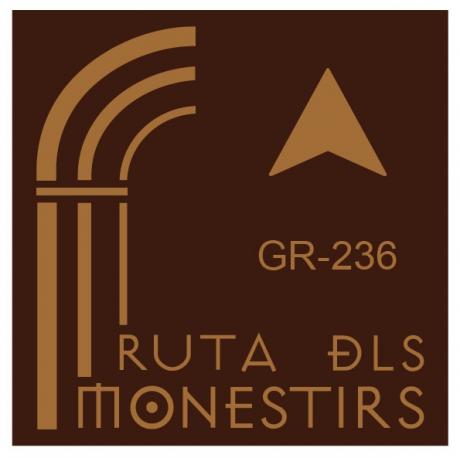 Description:
Actividades de ocio
Type: Rutas y excursiones
Dates:

Starts: 17/11/2013
Ends: 17/11/2013
La Concejalía de Turismo del Ayuntamiento de Alzira organiza por sexto año consecutivo la celebración de la Ruta dels Monestirs – El Pas delPobre, con la variación de que la presente se oferta únicamente en dos jornadas para visitar los cinco monasterios que la componen en autobús, en la que supone la III edición en autobús de la Ruta, tras retomar las celebradas los años 2008 y 2009.
Esta edición está prevista en sendas jornadas dominicales, 20 de octubre y 17 de noviembre, y se centra en las visitas guiadas culturales a: Gandia, con la Colegiata y el Palacio de los Borja; el Monasterio de Sant Jeroni de Cotalba en Alfauir; el convento de Corpus Christi y la ermita de la Consolación en Llutxent; en tanto en la segunda jornada se visitará el Paraje Natural Municipal de la Murta y el antiguo monasterio jerónimo; los de la Mare de Déu d'Aigües Vives en La Barraca y de Santa Maria de la Valldigna en Simat; y concluir en el centro histórico de Alzira.
Todo ello sin dejar de lado los recursos naturales que suponen los entornos privilegiados de los citados monasterios, o el gastronómico, pues al tratarse de excursiones de día completo incluyen comidas en Almisserà, en plenas fiestas patronales, y en el mismo Convento de Aigües Vives.
Para una adecuada organización, la inscripción se realizará en el Museo Municipal de Alzira, el precio será de 20€ para cada una de las jornadas. Para más información:
Museo Municipal (C/ Sant Roc, 16; museu@alzira.es; tel. 962 017 649)
Oficina Tourist Info Alzira (Pl. Reyno s/n; alzira@touristinfo.net; tel. 962 419 551).
This office does not assume responsibility for sudden changes or variations of the events published on this site.