Ute Lemper sings to Pablo Neruda in Altea
Publishing date 3/02/2014
Forever: The love poems of Pablo Neruda is the title of a show presented by Ute Lemper on February 9 at Palau Altea. Come and enjoy eleven poems about love, with a physical and emotional interpretation by an incredible artist.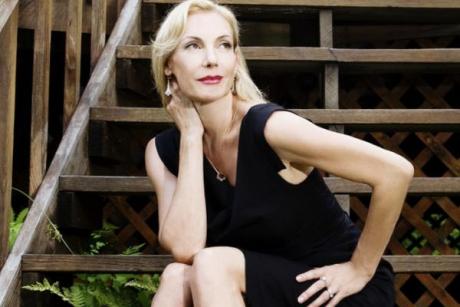 This beautiful and delicate songbook, performed by Ute Lemper, is almost entirely in Spanish, with a few adaptations in French and English. It is a fantastic celebration of the sensual poems by Neruda, written on the Chilean island of Isla Negra during his exile, due to his political involvement during the period of president González Videla.

Born Eliecer Neftalí Reyes Basoalto in 1904, Pablo Neruda chose his pseudonym as a homage to the Czech poet Jan Neruda. The Chilean artist began his career as a teenager, writing in a number of styles ranging from surrealism to political texts, without forgetting his famous erotic poems.

The latter were the ones chosen by Ute Lemper for her show. Lemper is a singer with a long and successful career who has been involved vocally, physically and emotionally in a tradition of artists such as Lotte Lenya, Martha Schlamme and Edith Piaf. Lemper is not afraid to uncover herself in the service of music, and, on this occasion, she does so with the words of Nobel prize winner Pablo Neruda himself, accompanied by her own compositions and with help from Marcelo Nisinman.

The singer has chosen eleven love poems for her homage to Neruda, which range from the sexual adoration of Tus Manos to the despair of The Saddest Poem/No.20. Ute Lemper was born in Munster, Germany, she studied in the dance academy in Cologne and she has followed a long, varied career which has left an undying mark on the stage and in her records.