The pop Cinderella reaches Altea. So much excitement over a single shoe!
Publishing date 3/12/2013
If you like fairytales, you're in luck: Palau Altea will host the Cinderella musical comedy on December 8. The stepmother and stepsisters will have no better luck in Altea, as Cinderella will fulfil her dream once again. The same old story, now with pop music!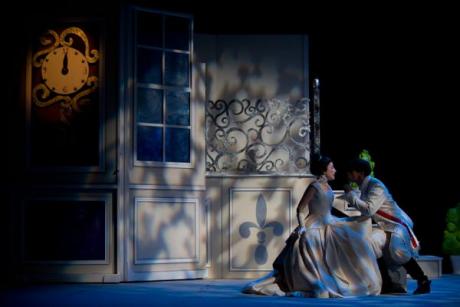 This classic fairytale has now become a musical comedy for family audiences. This production was created by the members of a young troupe, Tempus Producciones, who re-composed the traditional story with novel musical numbers.
The charm of Cinderella reaches Altea to delight children and adults alike. The same colourful, touching story, now set to music! The handsome prince, the evil stepmother and her cruel stepsisters are all characters that turn around the beautiful girl who ends up fulfilling her dream.
A tale in which good prevails over evil, an inexhaustible story that keeps on enthusing audiences, with singing to boot! We are sure that the audience in Altea will be "happy ever after" to the rhythm of pop music as they watch the shoe fit Cinderella's little foot.