Opera in villa blanca
Publishing date 24/02/2014
The auditorium in villa blanca (white town), Palaualtea, will host a performance of The Wedding of Figaro, by Wolfgang Amadeus Mozart, on Wednesday, February 26. This comic opera in four acts had its libretto written by Lorenzo da Ponte.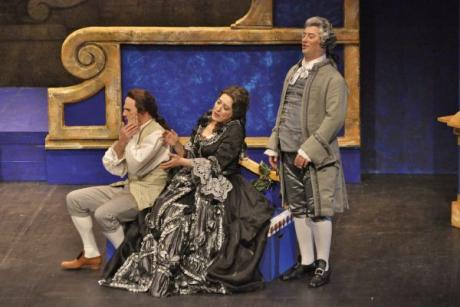 As with the Barber of Seville by Rossini, the story of the Wedding of Figaro is based on the character Figaro, by Beaumarchais. This opera premiered on May 1, 1786 in Vienna under the direction of the composer, and it premiered a second time on May 3.

The opera, whose original title is le Nozze di Figaro and which is held to be one of Mozart's best achievements and one of the most important operas in music history, will be performed with Spanish subtitles.