Opera, dance, theatre… a bit of everything at Palau Altea
Publishing date 13/10/2014
Art-lovers are in luck, Palau Alea is offering endless performances and concerts until next January. Don Giovanni, Bohemian Lights or The Nutcracker… Art and Altea go hand in hand.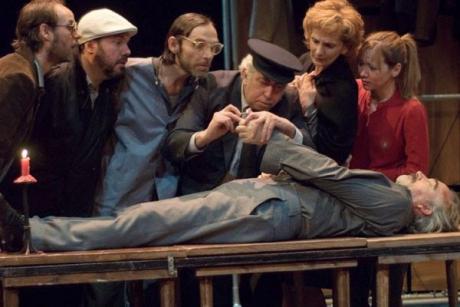 There´s something for everyone, as Palau Altea arts centre has scheduled infinite performances, concerts and plays this autumn, creating a season of music and theatre for all audiences and all tastes.
Acts will include French singer, keyboard player and guitarist Laeticia Sadier, best known for her work in Stererolab and Monade, and also the Bourbon Street Stompers, who will be offering a sonic journey through the jazz era of the 20s and 30s. The singer Chenoa will present her latest work as the current programme comes to an end on January 9th.
Lovers of classical music will be well-served by Don Giovanni, The Nutcracker, as well as the Christmas and New Year concerts, while kids and grown-ups alike can enjoy pantomimes and musicals such as Beauty and The Beast, Snow White and the World of Abba.
And finally, as you can´t live on music alone, the theatre programme has not been overlooked, with performances of Latest Edition, I Quevado, Bohemian Lights, The Name and The Interpreter.
If you appreciate art, come and enjoy it in luxurious white surroundings at Palau Altea.