Midwinter celebration in Altea: Hail Saint Blaise!
Publishing date 2/02/2015
Altea, the White Village, will show its greatest finery this weekend to celebrate the half year of its Moors and Christians celebration, a festivity hold in honor of its holy patron. Hail Saint Blaise! If you want to enjoy a nice festivity, come to celebrate with us in Altea!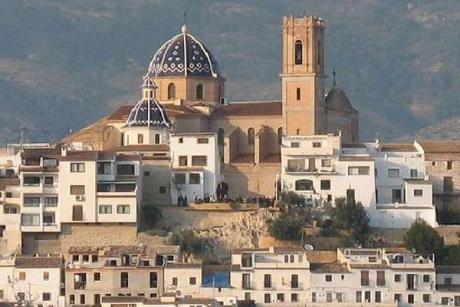 During the week, several festive events reveal the proximity of the Mig Any (Midwinter) festival. Exhibition of children's drawings and photographs, conferences, dance balls and movies...

On the evening of February the 6th, the appointment of representative positions for the 2015 Moors and Christians' fiesta will take place: lieutenants, flag-carriers, embassadors and kings. And at night, you should not miss the traditional ball de càrrecs, the ball of the representatives.

The pilgrimage in honor of Saint Blaise is celebrated on Saturday, February the 7th. It starts from the City Hall building and finishes in the Church, going through the main streets of the White Village. The commemoration of the Mig Any concludes on Sunday, February the 8th, with the Children Parade and the return of the flags to the festivities house, Casal Fester.

And finally, chocolate for everyone... Yummy!