Altea, excitement on the waves in the 200 millas a dos (miles for two)
Publishing date 24/02/2014
The waters of Altea, Ibiza and Formentera host the winter regatta of 200 miles for two from February 28 to March 2. This exciting competition is celebrating no less than its 28th birthday this year.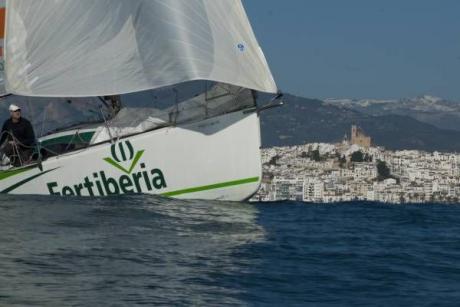 The Altea 200 miles for two sets sail and sets off on February 28. This competition, considered to be one of the most difficult and prestigious ones held on the Spanish coast, hosts about 20 vessels with a minimum keel length of nine metres.

The starting signal, which is heard throughout the bay, gives way to the ships' departure towards the Pitiusas. The image of the entire aligned fleet is no less impressive when seen over the years.

Kurufuru, Limbo, Pestañeo, Timoteo, Toletum, Alzira Moraira, Swany, C. Granell, Llevant Blau, Aleph III, Blu Ferrari, Etreus, Brujo, Cometa dos, Phonemovil and Ulises are among the participant vessels.

After leaving from Altea, they set sail to Ibiza on starboard, Altea-Ibiza on starboard and head towards Paso de los Freus, between Ibiza and Formentera. They pass the buoy at Formentera on starboard, after which they set course back to Altea.