200 miles regatta for 2, clash of the titans in Altea
Publishing date 23/02/2015
The waters of Altea, Ibiza and Formentera are the scenes of the 200 miles regatta for 2, a winter championship for vessels over nine meters in length. Since 1987, more than a thousand sailors have forged the history of a unique competition. The race, starting on Friday, February 27th, covers the 200 miles between Altea and Ibiza, and back.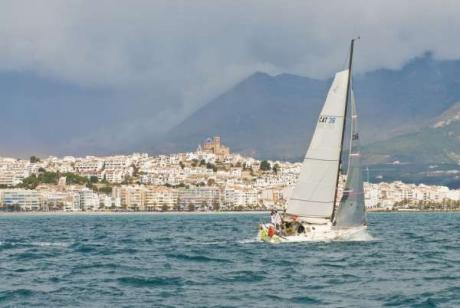 On the 27th of February at noon, the 29th edition of the 200 miles regatta for 2, organized by the Club Náutico de Altea (Altea's Sailing Club), departs from the town of Altea. The race scores as well for the Spanish Sailing Championship. More than thirty boats have registered already for a competition covering 200 miles and comprising the route Altea-Ibiza-Altea. The 200 miles regatta for 2 is a classic cruiser sails regatta which brings together numerous sailors who are expert in big races, such as the America's Cup or the Barcelona World Race.

The difficulty is one of the peculiarities of this competition. Experience, practice and sailing knowledge are the prerequisites for participating in the 200 miles for 2. The race is limited to two crew members, and this is why their professionalism and experience are key to overcoming it.

The winner of the last edition of the 200 miles for 2 was the boat El Brujo, belonging to Alberto Castro and Nacho Braqueahis. A vessel that was not without incidents, such as a broken sail, damages to the wheel and a halyard lost. For this reason, the challenge for most of the participants in the 200 mile for 2 is to complete the competition.

With nearly three decades of navigation, the 200 miles regatta for 2 is one of the most important competitions in the Mediterranean for a crew consisting of two sailors. In each of its editions, the race tests the crew, since they have to overcome the setbacks that the winter season brings linked to the navigation.

The race can be followed live via the Internet thanks to a GPS tracking system.