Fiestas en honor a San Ramón en Alquerías del Niño Perdido
Fiestas en honor a San Ramón en Alquerías del Niño Perdido 2015
Este año las fiestas en honor a San Ramón en Alquerías del Niño Perdido se celebrarán del 23 al 31 de agosto.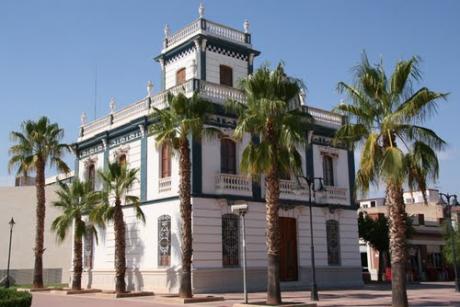 Description:
Programa de fiestas
Dates:

Starts: 23/08/2015
Ends: 31/08/2015
Domingo 23 de agosto
11:00 h. Misa de campaña en honor a San Ramón y por los difuntos del barrio.
Jueves 27 de agosto
14:00 h. Disparo de cohetes anunciando el inicio de las fiestas.
17:00 h. Concurso infantil de dibujo y cucañas.
21:30 h. Cena de pa-i-porta. A continuación, actuación de "Aires de Andalucía".
Viernes 28 de agosto (día infantil)
10:00 h. Inicio del parque infantil H2O.
16:00 h. Continuará el parque infantil. A continuación, encierro infantil Fiesta de San Ramón. Seguiremos con recortes y una embolada en la plaza.
21:30 h. Cena de pa-i-porta. Seguidamente, actuación de "Los quillos", grupo protagonista en el programa de televisión La parodia nacional.
Sábado 29 de agosto
16:00 h. Reunión de socios y vecinos para preparar la caldera.
21:30 h. Cena de Gala para todos los socios (todas aquellas personas que ocupen silla en la cena, deberán presentar su ticket). A continuación, espectáculo de variedades con las actuaciones de la vedette Tanya Celaya, el mago Llaves, el ballet Fusión Dance, canción española con Arancha Pons y la actuación estelar con el show de Los hermanos Calatrava.
Domingo 30 de agosto
18:00 h. IX vuelta popular en bici para todas las edades. Al finalizar se entregará un diploma y habrá horchata y fartons para todos los participantes. Podrán participar en la vuelta aquellas personas que estén preparados para dar una vuelta de 3 km. Quien desee recibir el diploma, deberá inscribirse el mismo día de la vuelta, de 16:30 horas a 17:30 horas, frente al casal de la comisión.
21:30 h. Cena de pa-i-porta. Seguidamente, actuación del grupo teatral "Schola Cantarum" (Teatre en valencià).
Lunes 31de agosto (día de San Ramón)
19:15 h. Salida en procesión desde el barrio hasta la iglesia mayor, acompañados por "Bombos i tambors de les Alqueries".
20:00 h. Misa en honor a San Ramón Nonato. Durante la misa, el párroco bendecirá a todas aquellas embarazadas que asistan a la misa (recordar que San Ramón Nonato es el patrón de las embarazadas y parturientas). A continuación, regreso en procesión desde la iglesia hasta el barrio.
Fuegos artificiales de fin de fiestas.
Information compiled by:
TOURIST INFO CASTELLÓN (eng)
Plaza de la Hierba s/n, s/n
12001 Castellón
Phone: 964358688
Fax: 964358689
Email: castellon@touristinfo.net
This office does not assume responsibility for sudden changes or variations of the events published on this site.