Almedíjar and the pride of having an artisan past
Publishing date 22/03/2016
Another unique enclave is Almedíjar, where this weekend the Great Exhibition of Crafts will take place. Rediscover chores trades and craftsmen who were part of the everyday life of our grandparents just a few decades ago. Workshops and demonstrations will teach us to build a coal bunker, make soap, sausages or traditional baskets.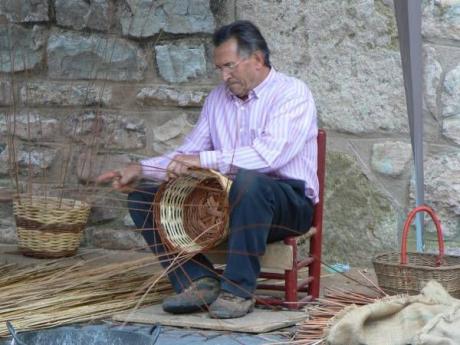 The relentless passing of time seems to have no effect on Almedíjar, hosting on the 2nd and 3rd of April the 17th edition of the Fair of Crafts, in which we will remember how traditional works were done. Throughout the weekend, the Alto Palencia, a county in Castellón, pays tribute to the effort and ingenuity which for centuries has allowed tens of generations to make a living.

The craft shines during these days during an encounter that allows rediscovering and recovering yesteryear work such as making charcoal, baskets, soap, bread, cheese, sausages, wine or oil. A window throughout the knowledge accumulated by the elderly of this town in the 'Sierra de Espadán' and the Association of 'Las Eras de Almedíjar'; together with the local council, they are determined to not let this be forgotten in time.

There will be space for traditional music and dancing. Collective memory, true protagonist of this meeting, would not forget this. If you are a lover of the traditional and want to travel back in time to rediscover the roots of 'Alto Palancia', Almedíjar awaits you!