A Thousand April Tapas, in Almassora
Publishing date 13/04/2015
The village of Almassora holds until April 26 the fifth edition of their Tapas & Wine Festival, where 23 bars and restaurants in the locality are involved. If you like good food, come and enjoy a thousand April tapas in Almassora.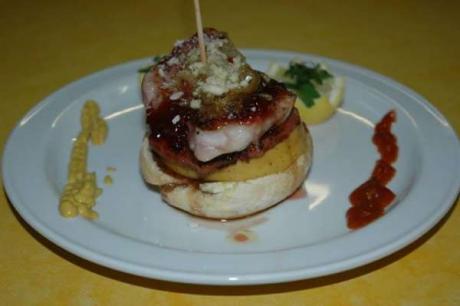 The festival takes place on weekends and each restaurant offers three different tapas: the festival tapa, a tapa made with Almassora cheeses and the drum tapa.

The participating restaurants are the following: la cafetería Ximo, La Bodegueta, La Terreta, Casa Xavi, Ca Vicent, Cafetería Jasmi, La Picaora, Olisec, Tasazu, Niuet, Sanabria, Bon Paladar, Ther Gringo´s, Casa Charo, Bo&cata, Taberna Guillermo, Frankfurt Pipol, Pastel, Bocatería TM, Daiquiri, Casa María, Mediterránea pueblo y Mediterránea playa. Come to Almassora and enjoy a thousand tapas during the month of April.

And if instead of tapas you prefer sweet treats, you have another option: the village of Càlig celebrates the fourth edition of their traditional sweets and crafts fair "Feria de San Vicente".