Fiestas en honor a San Roque, El Salvador y la Divina Aurora en Alfafara 2014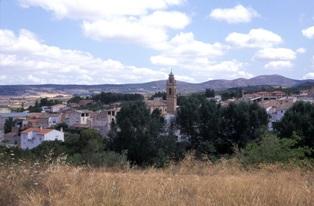 Description:
Programa de fiestas
Dates:

Starts: 29/07/2014
Ends: 07/08/2014
Martes 29 de julio
20:00 h. Teatro de calle con la Compañía Espectacles David, que representa la obra "Aventura Pirata" por las calles del pueblo.
Viernes 1 de agosto
22:00 h. Cena, silla y cine en la Plaza
Sábado 2 de agosto
23:30 h. En la Plaza de la Iglesia, Concierto Extraordinario de Fiestas, a cargo de la Sociedat Instructiva Musical D'Alfafara.
Domingo 3 de agosto
Día de las Paellas. Obsequio de vino, limonada, agua-sal y melones para los participantes. Cubos de agua en el "assut".
Lunes 4 de agosto
20:00 h. Paseo en bici por el pueblo, con obsequio de refresco para los participantes.
Martes 5 de agosto
"Qui no fa festa no fa la festa"
De 10:00 a 14:00 h. En la Mateta, "Taller de fanalets de Meló".
14:00 h. Volteo de campanas para anunciar la fiesta.
19:30 h. Pasacalles por el pueblo, con dolçainers y tabaleters de la Colla L'Espart d'Alfafara, para recoger a los niños y niñas que participen en la Fiesta de disfraces infantil hasta el Ayuntamiento.
21:30 h. Desde el balcón del Ayuntamiento, Pregón de Proclamación de Fiestas, acto que se iniciará con el rezo del Ave María y la interpretación del himno de Alfafara. Todo seguido el alcalde dará paso a la pregonera, Doña Raquel Vañó Viñedo. Cerrará el acto la interpretación del himno nacional y el lanzamiento de cohetes mientras se izan las banderas.
A continuación, pasacalles de la tarde a cargo de la Sociedat Instructiva Musical D'Alfafara.
01:00 h. Actuación de Karra-Skal's en la Calle de les Eres.
Miércoles 6 de agosto
Festividad del Divino Salvador.
11:00 h. Pasacalles con la Sociedat Instructiva Musical D'Alfafara.
12:00 h. Solemne misa cantada en honor al Divino Salvador.
13:00 h. Volteo de camopanas y pasacalles hasta les Eres con gran mascletá.
21:00 h. Procesión del Salvador. A su finalización, se cantarán "els goigs" en honor al patrón.
01:00 h. Actuación de Pellikana en Les Eres.
Jueves 7 de agosto
Festividad de la Divina Aurora
05:30 h. Despertá a la Divina Aurora.
Ayuntamiento de Alfafara
Plaça España, 1
03838 Alfafara
Tlfn. 965 51 00 82
Fax 965 51 02 71
Information compiled by:
TOURIST INFO ALICANTE
Avenida Rambla Méndez Núñez, 41 (Torre de la Generalitat),
03002 Alicante
Phone: 965200000
Fax: 965200243
Email: alicante@touristinfo.net
This office does not assume responsibility for sudden changes or variations of the events published on this site.