Nature reserve in Sierra de Mariola
Publishing date 11/02/2016
The mountain range of Sierra de Mariola is placed between the regions of Alcoià, Comtat und Vall d'Albaida and offers a wide range of plants and flora and is specially rich in aromatic herbs. The great amount of water here has transformed it in an inhabited place since the dawn of mankind, which has contributed to the creation of a rich architectural heritage that combines perfectly with its outstanding environmental value.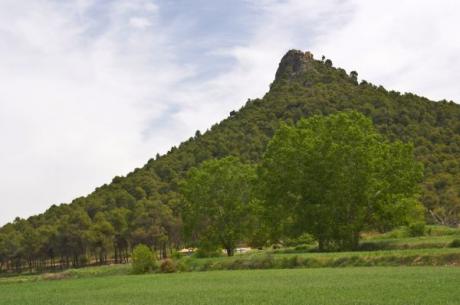 Its landscapes have always been and still are a gift for its inhabitants and visitors. They belong to the heritage of traditional ways of treating and making the most of natural resources. The very shape of the mountain range is leaded by the emblematic Montcabrer and the pastures, snow and natural sanctuaries have been shaping its personality.

Sierra de Mariola is the perfect place for those who love nature and enjoy the practice of outdoor sports and has an expanse of over 16.000 hectares. The fact of being rich in aromatic herbs and medicinal plants attracts botanist from all around the world. The large number of paths and fountains make going for a walk a perfect idea and the archaeological sites and remains all over the area are worth a visit.

Archaeological remains proving human presence in the mountain range in the past are countless, especially by the southwest and the areas close to the river Vinalopó. Paintings, sites (mainly from the Neolithic, the Bronze Age and Iberia), castles, cellars, houses, lime furnaces and other structures and buildings prove it so.

All these facts make Sierra de Mariola and the seven towns and cities in the vicinity (Agres, Alcoy, Alfafara, Banyeres de Mariola, Bocairent, Cocentaina and Muro) an unforgettable tourist destination.