Wood and cardboard at the International Puppet Festival of Alicante
Publishing date 25/11/2015
For another year, Alicante hosts this well-established and traditional International Puppet Festival named Festitíteres which began in 1984 and which has since hosted over 300 groups from 46 different countries (China, Russia, Australia, Latin America, USA, Vietnam, etc). Let yourself be amazed, thrilled and carried away by these stunning puppets.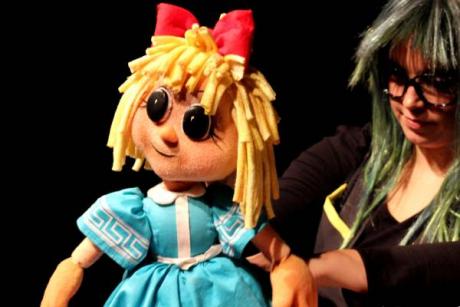 Festitíteresis a cultural event showcasing the creativity in the puppets and their ability to capture diverse audiences, in different cultural contexts and languages ​​ranging from the traditional to the more innovative and contemporary proposals which all the city of Alicante welcomes. The Festival offers not only shows but also other activities such as screenings, conferences... that aim to promote the story, characters and features from the world of puppets, showing their universal dimension.

In Festitíteres, the audience, both children and adults, will enjoy this form of expression in which 14 companies – 5 foreign and 9 Spanish – are involved. The foreign companies come from Bulgaria, France, Ecuador, Uruguay and Argentina. The Spanish companies are from Cantabria, Madrid, Catalonia, Andalusia, two of them from Aragon and two others from the province of Alicante. The bulk of the schedule will be held at the Cigarreras Cultural Centre and the Teatro Principal, where you can buy season passes or tickets for each of the shows, and in other areas with free access.

Get excited and get carried away by the magnetism of these cardboard and wooden characters that are beloved by children in the streets, squares and auditoriums of Alicante for a few days in November and December.