The Volao Salsa Fest lands in Alicante
Publishing date 15/09/2016
Live music, Cuban rumba, classes and workshops on the 23rd, 24th and 25th of September in the Volao Salsa Fest.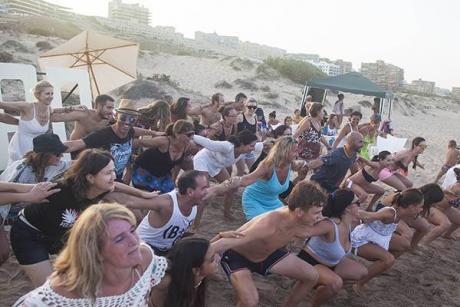 The city of Alicante will host the first edition of the Festival of Cuban Salsa and Culture in Alicante, the Volao Salsa Fest, at the Centro Cultural Las Cigarreras the next 23rd, 24th and 25th of September. Live music, Cuban rumba, classes and workshops, reggaeton, son and timba, guaguanco, Cuban food fair, entertainment, culture Cuban market, DJs, and more so that the hips do not stop moving. Are you in?

If a salsa festival will add fun, good vibes, many activities and the unique setting of the city of Alicante, the result is a unique experience. Alicante is a city that everyone likes; it has many attributes: its size (neither too big nor too small), its climate, its people, its nightlife, its port, gastronomy, monuments, beaches, is a pole of attraction for tourists which is gaining weight year after year. It is certainly one of the best Spanish cities to visit and to live. Combines classicism with modernity, leisure and business, fun and studios, beaches and history. From the slopes of Benacantil to the ancient Lucentum, dominated by the castle of Santa Barbara until reaching the bright Explanada against which its magnificent beaches are situated.

And if you add the first edition of Volao Salsa Fest, the fourth edition of the Canicross city of Alicante, a sport that is gaining followers every year and that is to run with a dog tied to the belt, you will have a perfect plan to close the summer.